Used cooking oil recycling
Used cooking oil recycling
Waste becomes valuable
We have been operating our own recycling plant for used cooking oils since 1992.
In our system, the contents of the delivered fat containers and boxes are melted, heated and separated in a 3-phase decanter: into cooking oil, solids and water.
This process works completely mechanically and without the addition of chemicals. This means that our system is state-of-the-art and unique in Germany.
Basis: used cooking oil from restaurants and households
Our most important raw materials are used edible oils and fats, which we collect in the catering trade.
With our pilot project "Every drop counts" we are going one step further and collecting used cooking oil in private households as well.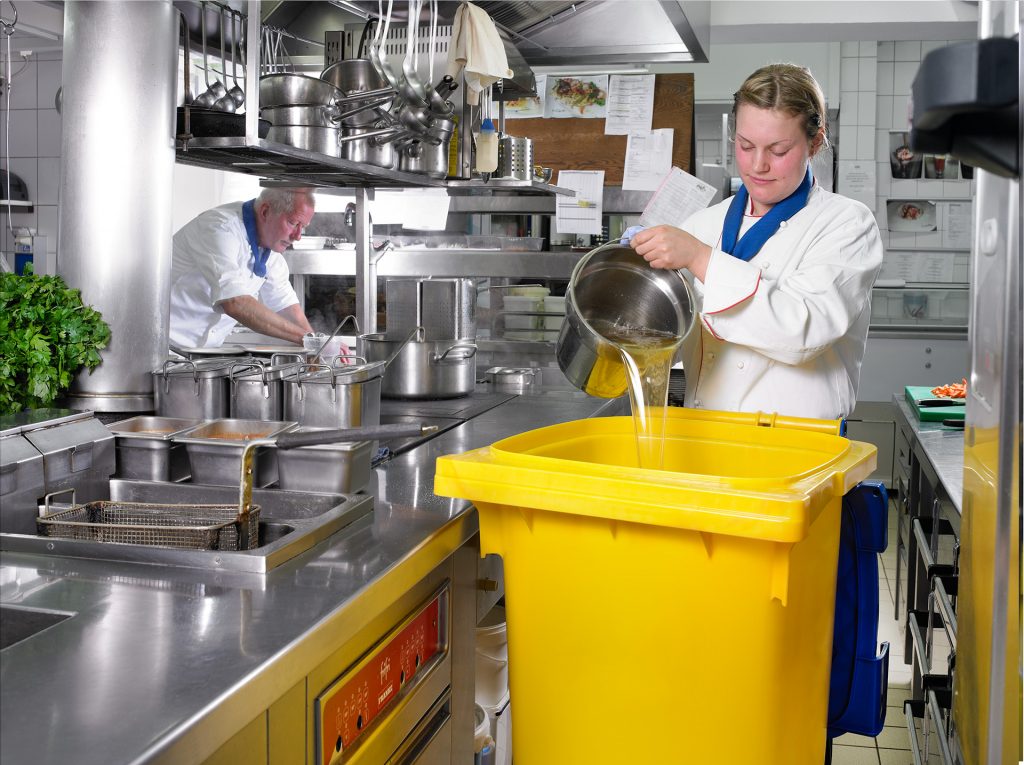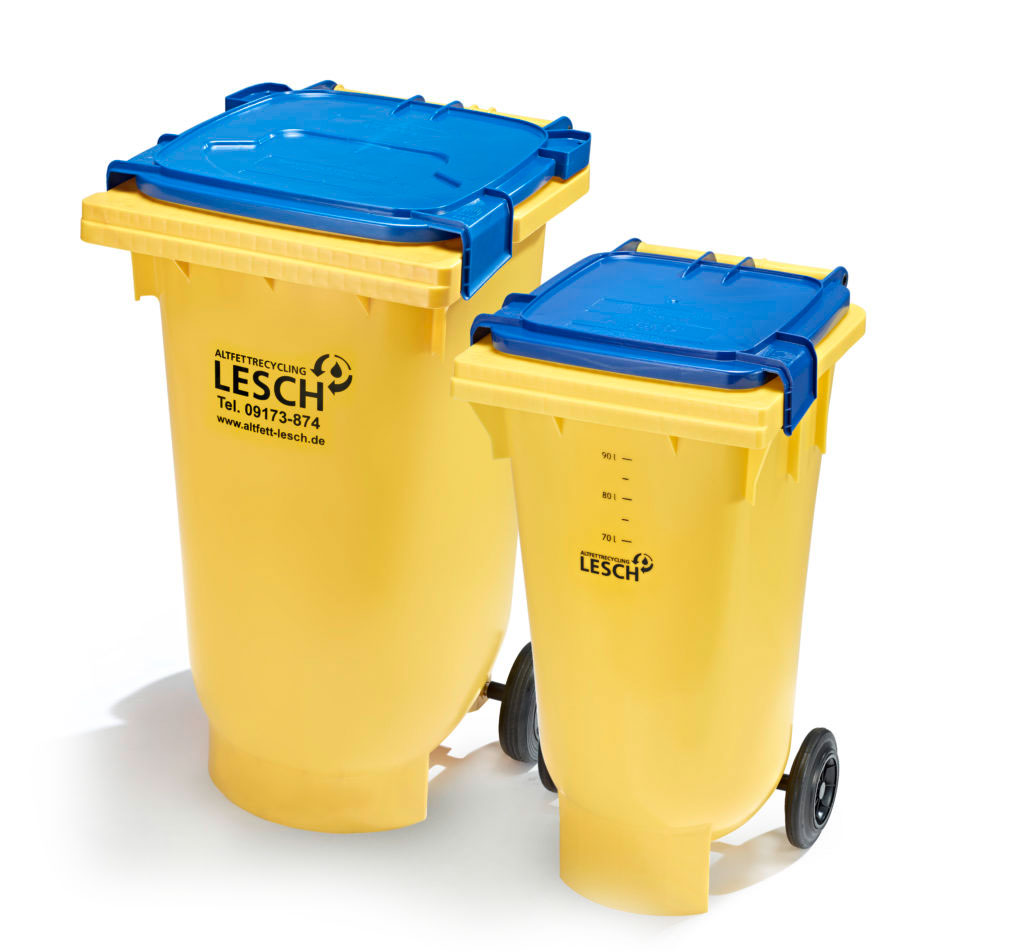 Waste grease containers and grease boxes
With our used grease containers and grease boxes, we offer you a clean and practical solution for your used grease disposal.
Our containers for gastronomy are available in sizes from 30 to 1,000 liters – tailored to your needs and the amount of used cooking oil.
The container – the fat box – is provided by us, exchanged with cleaned containers at regular intervals or as required, emptied and cleaned again.
Collection
With our fleet of vehicles, we drive around 25,000 customers on optimized routes.
We exchange the collective containers on site at the customer, then bring them to the company for further processing of the used fat and for cleaning the containers.
Even unusual opening times and an individual pick-up rhythm are no problem for us.
All of our trucks are equipped with the latest technology for optimal utilization, environmentally friendly route planning and fully digital documentation.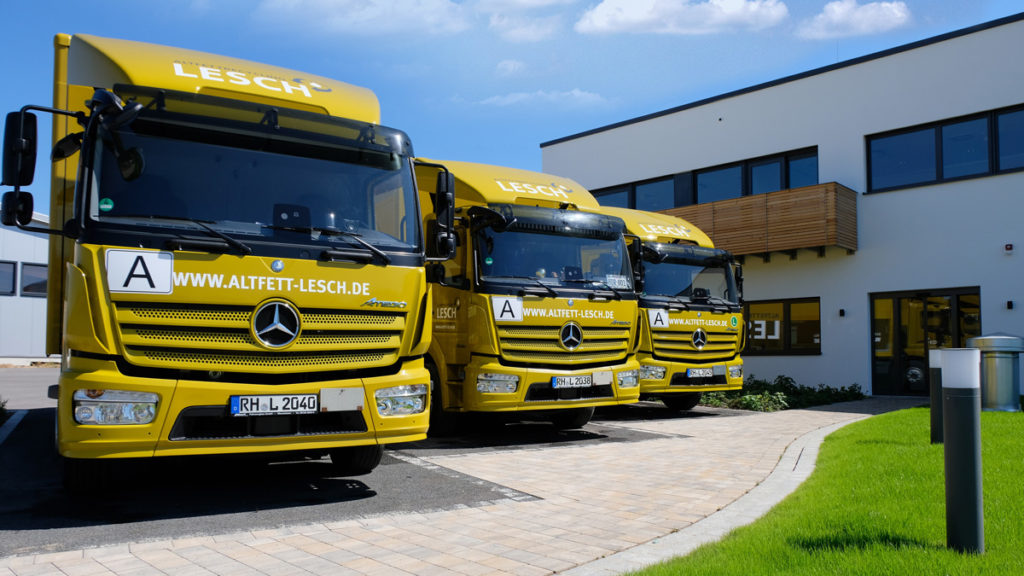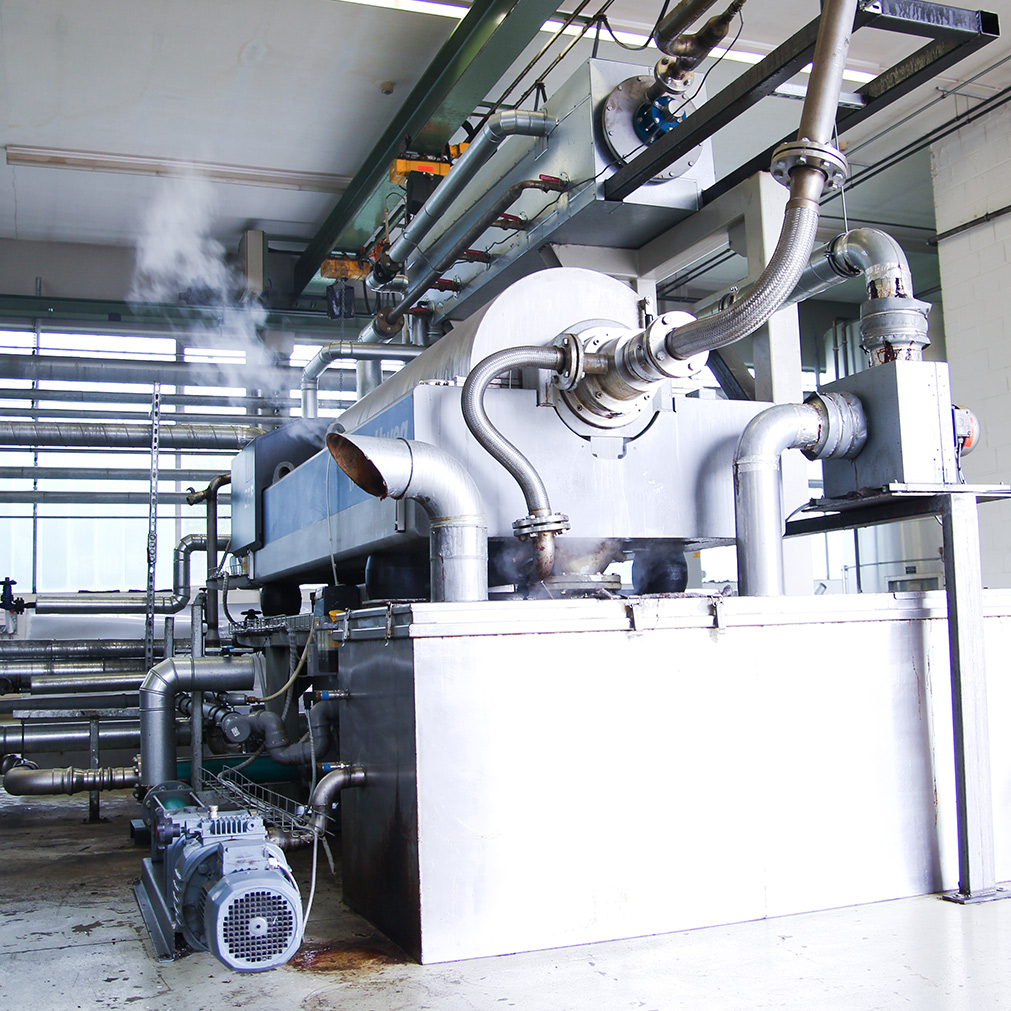 Recycling
In our company, after delivery, the full fat boxes are emptied using a specially designed lifting and tilting device and cleaned fully automatically.
In the three-phase decanter, the liquid used fat is separated into its components by a centrifuge: fat, water and solids (such as breadcrumbs, leftover French fries, etc.). This overall process works purely mechanically – without the addition of any chemicals.
Most of the cleaned old fat is processed in the fuel industry and used for the production of biodiesel. Some are used in the cosmetics industry and in the manufacture of cleaning agents.
And of course we operate our in-house combined heat and power plant with our waste grease. We generate electricity and heat for our production as well as for feeding into the public power grid.
Cleaning the containers and grease boxes
After the fat boxes have been collected from you, they are transported to our recycling facility in Thalmässing and emptied there.
In our modern washing plant, the used grease containers – our grease boxes – are cleaned professionally and in an environmentally friendly manner before they are on their way to the next place of use.
Incidentally, the hot water for cleaning is heated in our combined heat and power plant, which is operated with waste grease, and the electricity for our entire system is also produced here.