Collection of used cooking oil from the gastronomy
Collection of
used cooking oil from the gastronomy
Used cooking oil from gastronomy is an important raw material and there is a legal obligation to dispose of it in accordance with the law.
As a restaurant, snack bar or canteen, we offer you a complete all-round service.
We will provide you with the right used grease container for your consumption, collect the used grease from you at regular intervals – or by arrangement – free of charge and recycle it in an environmentally friendly manner. You will receive a fee for the cooking fat or oil you have picked up.
The containers are replaced and cleaned by us.
And through our certification as a waste management company, we guarantee professional and legally compliant disposal.
Your advantages:
Reliable and clean service
Free placement of the fat box and free collection of your used fat
No time-consuming control of your disposal company – thanks to our certification as a waste disposal company, we take responsibility for the legal disposal
Legal security through legal disposal at all times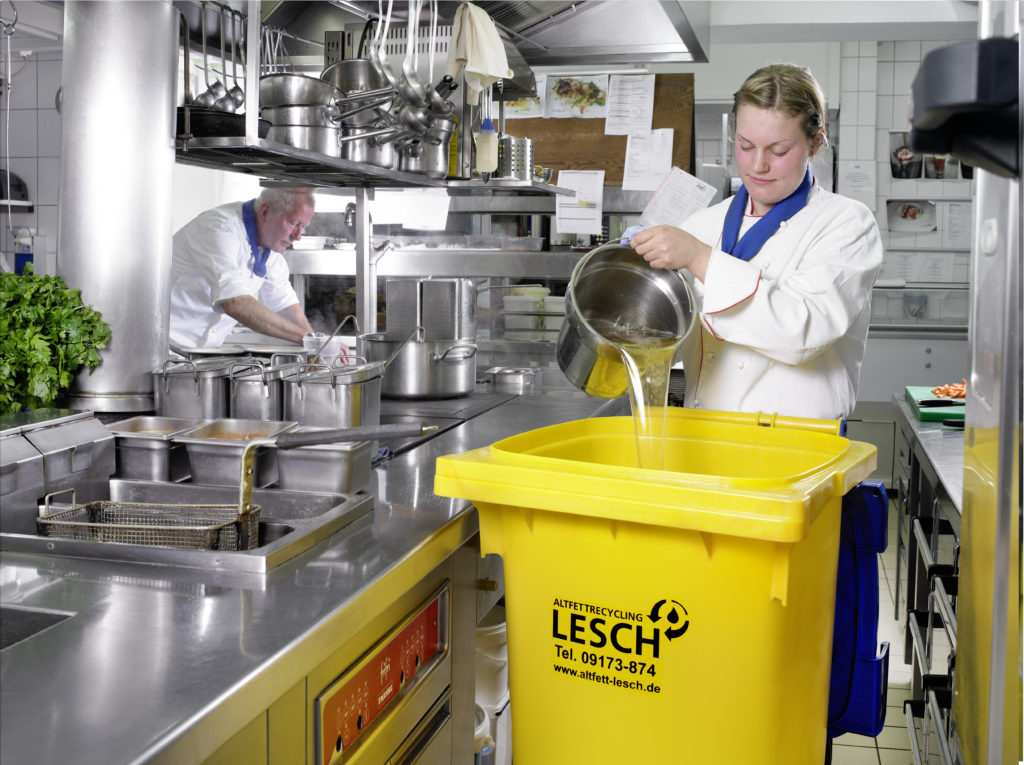 Your advantage:
Direct contact
No costs – with us you receive remuneration
Proof of disposal through disposal agreement and proof of individual collection
For new customers
The way to your fat box!
That's how it's done:
Registration by phone at 09173-874 or using our order form.
Detailed agreement with an offer by our sales department
Free provision of our fat box in the right size
Free collection of your used fat on a regular basis, tailored to your needs
Proof of disposal through disposal agreement and proof of individual collection
(Semi-annual) remuneration per kg of used cooking oil / oil collected
Upon request, you will receive a certificate about the CO2 saved , which distinguishes you as a company that acts sustainably. Simply contact us by email at cozweiurkunde@altfett-lesch.de.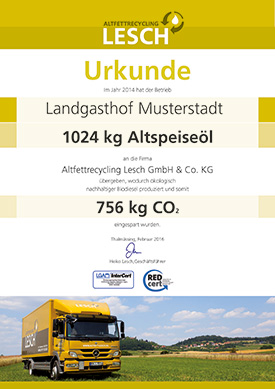 Find your personal contact here:
Bitte geben Sie eine gültige Postleitzahl zur Suche an
Our disposal area
We are on the road for you in the greater Bavaria and Baden Württemberg regions, as well as the neighboring federal states!
Outside of our disposal area, we work together with partners nationwide.
Food waste disposal?
Grease trap disposal?
Here, too, we can help with our partners.
Talk to us, we will be happy to help you!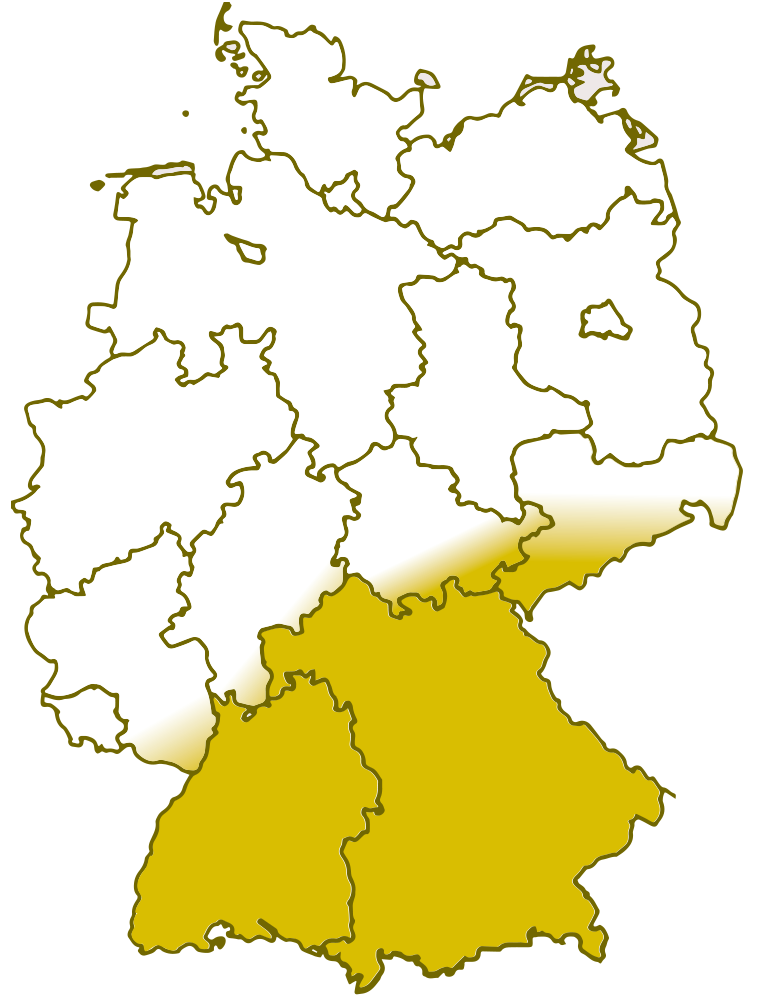 Frequently asked questions
Does the disposal cost me anything?
The disposal is free of charge. There are no costs such as provision, container rental, flat-rate tolls, empty trips or support surcharges. On the contrary, you will even receive remuneration from us.
Do you offer grease traps / food waste disposal?
We are happy to offer the disposal of leftover food and grease traps through suitable specialist partners.
Do I have to be there when the pickup takes place?
No, you do not have to be on site for collection, but we do need access to the location of your fat box.
Do you sell fat removers?
You can obtain our fat dissolver directly from our partner Durner, Nuremberg (info@durner.de).
How is the quantity recorded when exchanging?
The amount is recorded in kg. 1 liter corresponds to approx. 0.9 kg due to the different density.
How long does the disposal take if I report my container full?
As soon as you report your full containers to us, your disposal will be included in the planning for the next available collection trip. This guarantees the fastest possible disposal.
Do odors arise in the fat bin, do odors get outside?
The patented closure prevents the liquid content from leaking out and unpleasant odors from escaping.
And what happens to the used cooking oil?
In the following video, our partner Unilever Food Solutions explains its product "Phase Goldflex" and also shows how we collect and recycle your used cooking oil and used cooking oil (from 2:58 min.).